Spring Garden
Artwork ©1990-2003 Stampin' UP!® All rights reserved.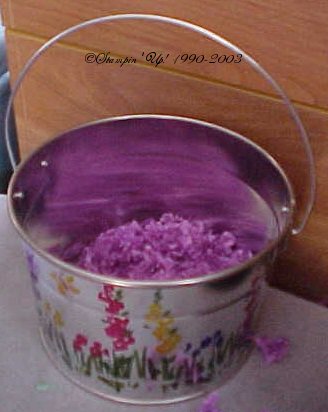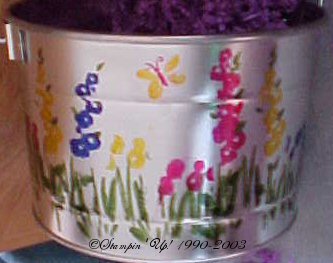 Materials Used:
Sets:
Spring Garden
Ink Pads:
StazOn Inkpad-Blazing Red
StazOn Inkpad-Mustard
StazOn Inkpad-Olive Green
StazOn Inkpad-Ultramarine

Note: I found these buckets at Home Depot in the paint section. The diameter at the top is 6 3/4". It says "Leaktite No. 2 1/2" on the bottom.